UNISAT Project is a prime example of what we can do to deliver high-end automation products and services for both residential and commercial clients in Cyprus. It includes almost everything that is required to create a true Smart Home/Office experience in order to feel confident that everything is under control:
Automation Scenarios
Lighting Control
Security System
Audio/Video Entertainment
Secure Network
Home Cinema
For this project, we have chosen the visualisation based on the 3D rendered image of our office as a background with the fancy icons on the top to represent the exact location of each device.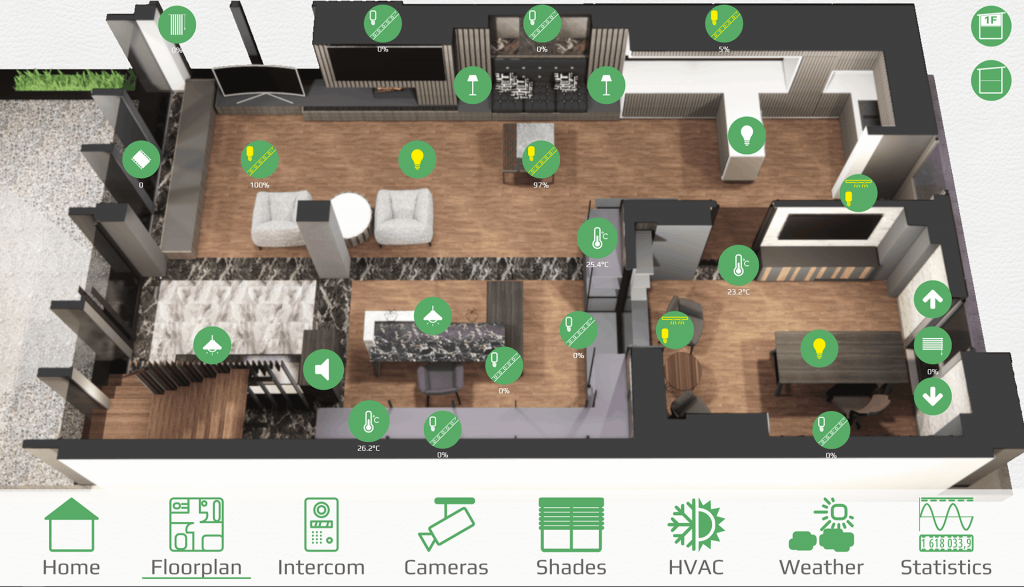 Since automation is based on the KNX system the variety of the control panels for the automation, lighting, audio etc. is huge. Therefore it has been decided to follow the fancy design combined with the functionality, so MDT and Zennio panels were chosen.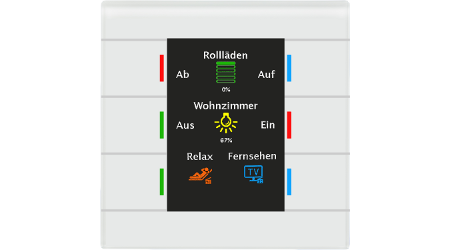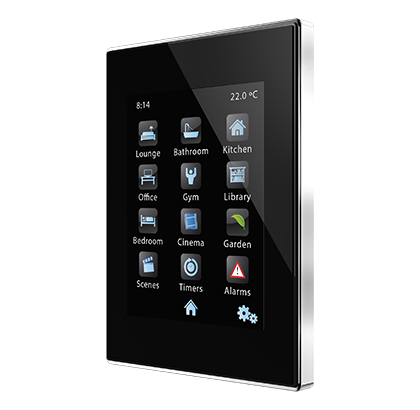 As well visualisation includes a few separate screens for the Intercom, Cameras, HVAC, Weather and Statistics, as well as Multiroom sound control page: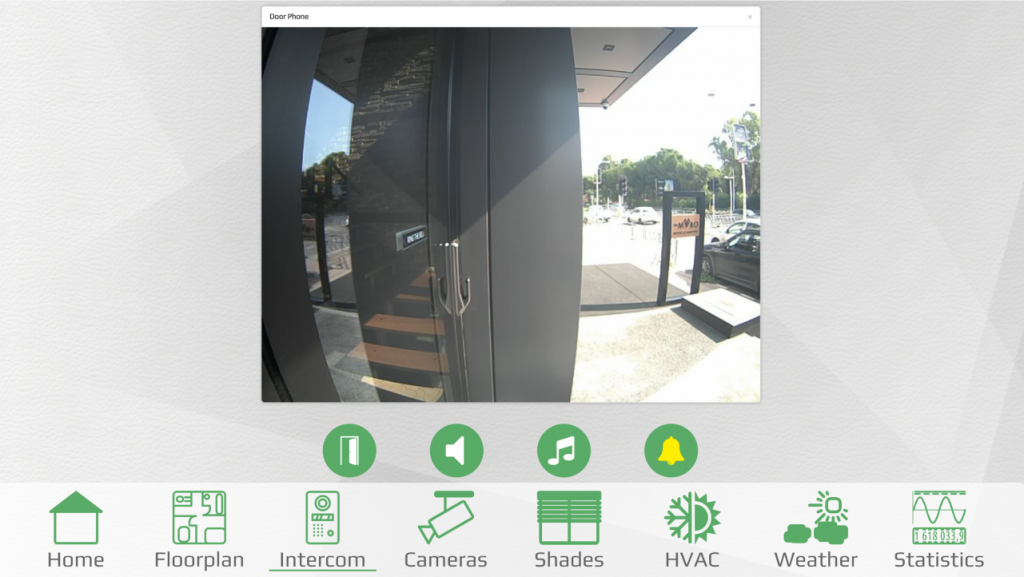 Cameras icons are logically located according to the locations around the building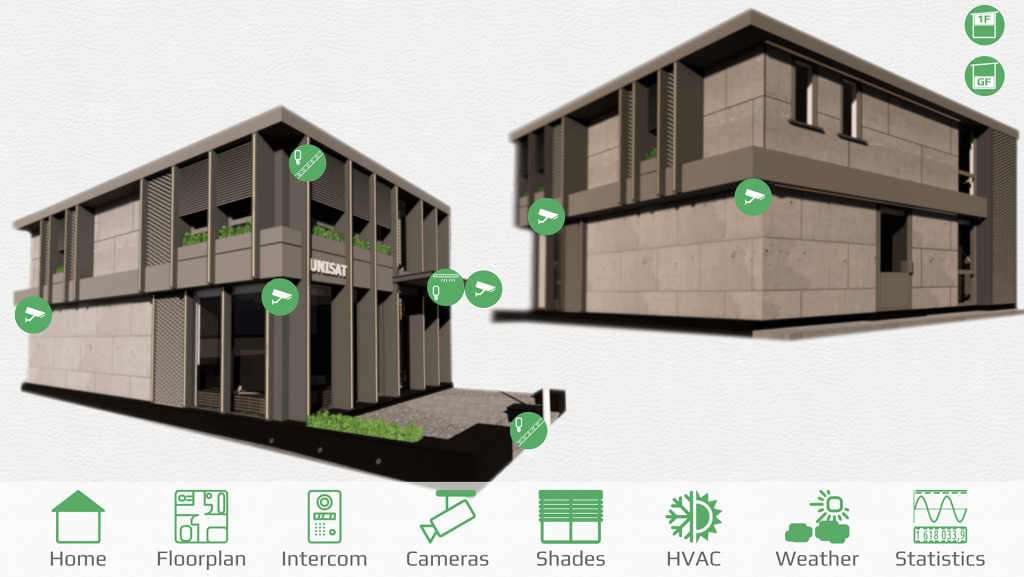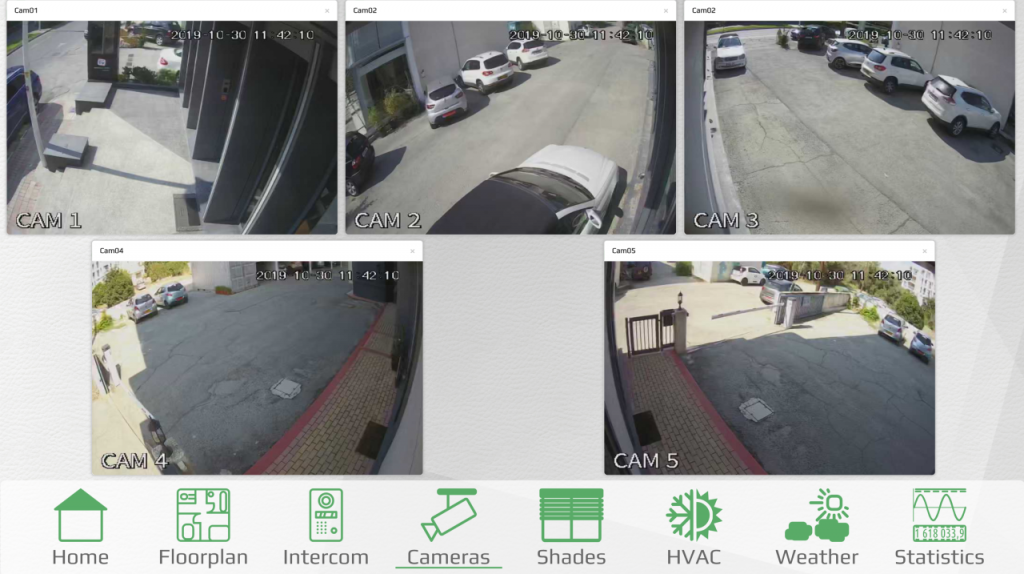 HVAC page includes control of every air conditioner in the office thus simplifying the temperature control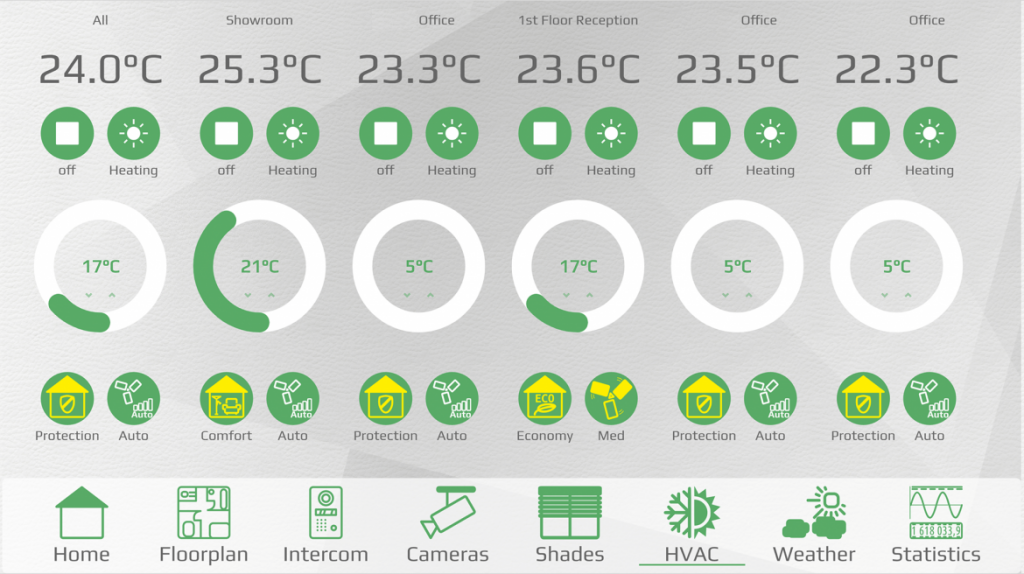 By pressing the Weather button, the real-time local data is displayed which is being fetched from the weather station installed on the roof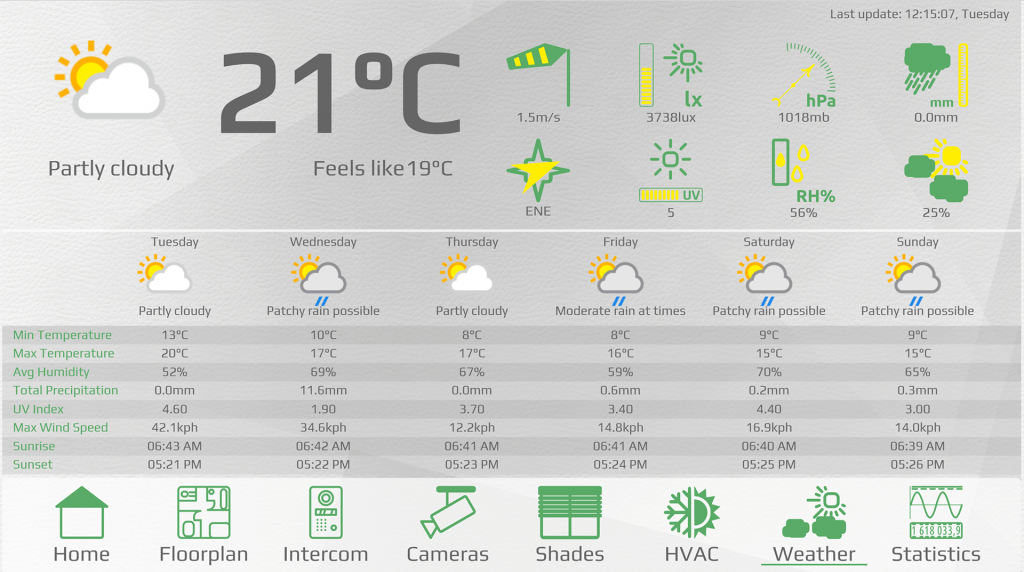 The last page is responsible for the different statistics in the chosen time period, for example, the temperature in the different rooms across the office